Drake R-4, R-4B, T-4 Reciter, T-4XB

Tubes, Tips and Trimmers - opinions by Jason Buchanan - N1SU
---
Recommendations for buying your first Drake radio
Based on my experiences, there are a couple paths to take with the decision to buy a Drake 2 or 4 line rig. Aside from age, the availability of good tubes is the key factor in having a good experience with these old rigs.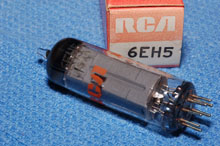 The main players are:
2-C - the 12BZ6 will make or break the radio. It's worth having a spare in your box of spares. They get soft as time goes by. I've roughly estimated their lifetime to be about 5 years with about 20 hours of use per week. 12BA6 and 12BE6 condition is important too but not to the extent that the 12BZ6 is.
R-4 - as with the 2-C, the 12BZ6 V1 is the most important tube in the radio. The 6KZ8 V8 is a close second, followed by 12BE6 V3 and then V4, V5, V12 12BA6. The 6HS6 doesn't have much impact compared to its role in the R-4B. It's good to have a spare 12BZ6 and 6KZ8 if you plan on using the radio for another 10 years or so. The noise blanker doesn't work all that well - if you don't need it you can pull V9 and V10. Reduces heat, noise and seems to help with purifying the audio.
R-4A - I don't have that much experience with the R-4A other than the same pattern applies as the R-4: V1, V8, V4, V5, V12 in order of importance. I'm not real keen on the R-4A because it requires the difficult-to-find 6HS6. It is far easier to find good 6KZ8 tubes than good 6HS6, hence I haven't pursued owning an R-4A. Get an R-4B instead.
R-4B - the R-4B is a thing of beauty. It is an outstanding receiver with gobs of quality audio and sensitivity. Unfortunately the Achilles Heel in the R-4B is the 6HS6 at V8. If that tube is weak the whole radio is weak. The V1 6BZ6 is important but those tubes are easier to find in good condition and usually last a long time. V3 12BE6 is important as well so if you plan on putting stakes in the ground on your R-4B, get a few good 6HS6 and 12BE6. In a pinch you can steal the 6HS6 out of your T-4XB as they seem to last much longer in the transmitter than the receiver. The 6HS6 condition in the transmitter is far less noticeable - I put my weak ones in the transmitter.
R-4C - Okay, here's where the opinions start kicking into overdrive. Drake really farted in the jug on the R-4C. The solid state audio has a cheap, tinny transistorized sound to it with a constant hum that sounds cheap. There are modifications out there to remedy this, mostly from Sherwood Engineering, that make it sound like it should. Lots of other R-4C modifications are a Good Idea to prolong its life as the design of the power supply was sort of hokey and the 6EJ7 mixers are known to be a little noisy. The low serial numbered R-4Cs are like a nice R-4B minus the audio output. The higher serial numbered R-4Cs are even better but as mentioned on the Drake Museum site, there is goodness just dying to get out. Regardless of the serial number, a nicely modified R-4C makes a fine radio. The serial numbers over 21,000 are better adapted for modifications. But at that point they cease being an old tube radio and become more of a FrankenDrake... and i'd rather buy a Ten-Tec Orion at that point.
T-4 Reciter, T-4X, T-4XA, T-4XB and T-4XC - The T-4 series of transmitters pretty much are bullet-proof for tube requirements. The condition of the 6HS6 is not paramount to its performance. If it weak you just crank the Gain a bit more CW. I put my weak 6HS6 tubes in the transmitters. The 6JB6 tubes are still easily found and will last a VERY long time if you reduce plate current and avoid running them over 200mA. It's very important to neutralize them - you want to dip the plate current and not go for maximum output if you want them to last. 60mA more for another 30 watts isn't a fair exchange if you ask me. I run my T-4 / T-4XB up to 200mA and drive my L-4 amplifier to produce plenty of output. 300mA is a lot of current for a pair of 6JB6 tubes - they will do it but only for a couple years.
The key tubes involved:
12BZ6 - easily found but typically only 2 out of 5 NOS are really good, 1 fair and the other 2 weak. Some people rewire the socket to use the more common 6BZ6 like the R-4B uses - 6BZ6 is reputed to be a consistently higher quality tube but I can't confirm this.
6KZ8 - easily found but like the 12BZ6 the ratio of good to bad isn't so great. Gain / transconductance can vary as much as 1 S unit on your meter out of a sleeve of five tubes.
6HS6 - expensive, fairly easily found but quality control on newer tubes is poor - old 6HS6 usually have much higher gain but the chances of finding good old ones is difficult. This is one of the reasons i'm not a big R-4A fan.
12BA6 - Very easily found but different brands have different characteristics - best to buy 2 of each brand NOS and find one that matches your radio for best results.
12BE6 - becoming expensive yet easily found - typically V3 in the 4 line receivers. If soft the receiver will lose sensitivity. Best to have a few spares.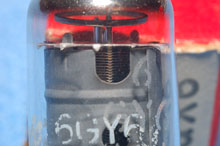 Good tubes are the key
The best receiver is only as good as the tubes inside. If the tubes are weak, especially the 12BZ6 in the R-4 or 6HS6 in the R-4B, the radio will be flat and you'll be quickly annoyed at how deaf it is. As you can tell by reading above, it's a good idea to have 2 or 3 spares if you plan on using your radio a few hours every day.

Using hand-selected tubes will give you amazing performance from these old rigs. Even the old 2-C will hear the very faintest of signals just as well as a $10,000 modern receiver - the only thing the older rigs don't have is DSP but an external processor like the Timewave DSP-599zx Digital Noise Filter can easily make up for this. The Drake 2-BQ / 2-CQ Q Multiplier had to blow people's minds at the time - the 2BQ / 2CQ provided a notch or peak for a signal.



---
Drake R-4, R-4B, T-4 Reciter, T-4XB - tubes - 9-Jan-06
(C) 2006 jsb@digistar.com
Back to home page print" "; print" ";